Blanche Cholet
Blanche Cholet
From 1929 to 1935, both the US Census of 1930 and Los Angeles Voter Registration records report that Robert Cholet and "Blanche Cholet" lived together.  Living with them was Gerald Holcomb (of Michigan), listed as "cousin".  (If he was a cousin, it must have been to Blanche, as Robert had no relatives in the United States at that time.)  I have found no record of a marriage between Robert and Blanche, nor have I found a divorce decree that could account for why Robert is no longer living with Blanche and Gerald Holcomb after 1936.  The 1940 US Census shows them still living together, with Gerald as Head of Household, and Blanche as "sister".
If Blanche O. Brown is, infact, Blanche O. Cholet as she seems to be, then Blanche  died in 1959 (per the grave marker) and is buried at Forest Lawn in Covina, California.  Blanche O "Brown" ( not Cholet) shares a grave marker with Gerald J Holcomb, where his inscription reads "Beloved Brother" to Blanche.
Admittedly, I cannot prove at this time that Blanche Brown and Blanche Cholet are the same person.  However, as she is buried with Gerald Holcomb it seems too much of a coincidence.  Can their really have been two persons with these names and birth/death dates in Los Angeles at the same time?
So far, Forest Lawn has not been able to provide any information that would help clarify their identities.
Are these photographs of Blanche Cholet?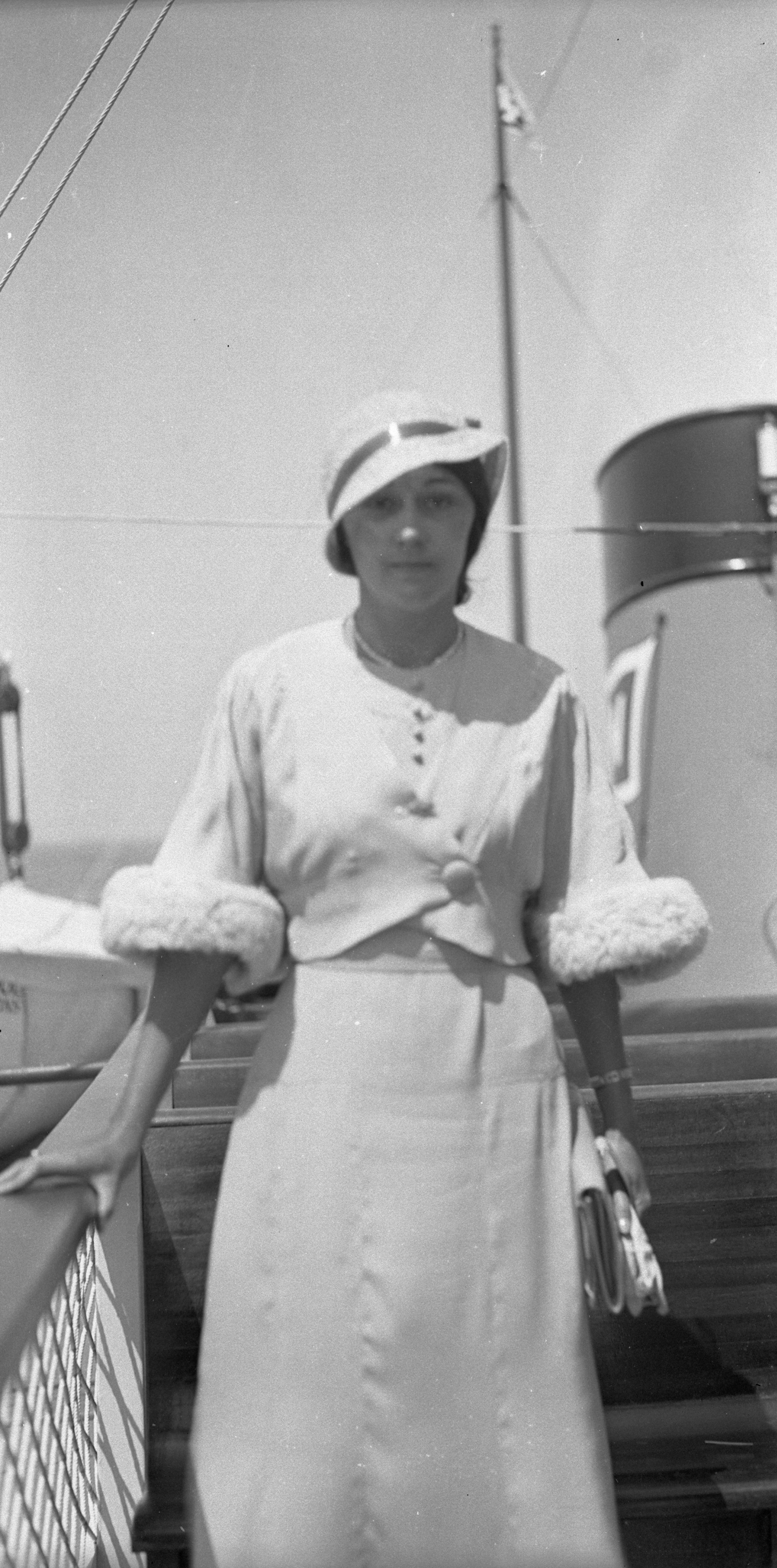 The ship is either the S.S. Catalina or the "S.S. Avalon" (it is difficult to tell if the emblem on the stack is the Wrigley "W") which sailed between the Catalina terminal at the foot of a Canal street (that ran through Los Angeles) to the dock at Avalon Bay on Santa Catalina island.  At some point in time around 1921, the Avalon's name was bestowed upon Canal street and the name was changed to Avalon Blvd.  
This photograph was taken on the same day as the one on the left some time between 1929 and 1935 (I suspect earlier rather than later).  Based on the logo on the vehicle behind her, the location appears to be at the take-off point for the Santa Catalina island tours.